Our cabinet shop recently finished a unique project for Baumgartner's Electric and received the following email:
"Hey guys, Just wanted to say thanks for Mark's great and quick job he did on the flag case for my parents flags. He called this morning and we had it hung this afternoon. I know they would appreciate having them for people to see, and especially when they can be together and show off the "Corps" at the same time. Appreciate all you have done."   Gary
Gary Baumgartner wanted his parents' Marine Corps flags displayed together with their names and the logo on the glass (see below). 
We appreciate Gary's Parents service and commitment to our country and our freedom.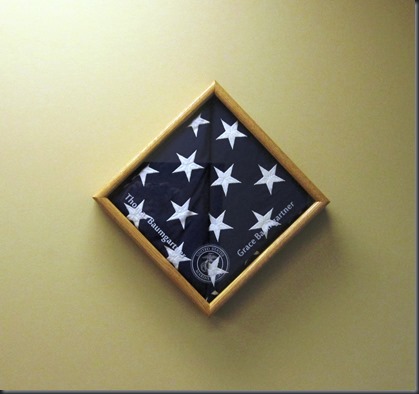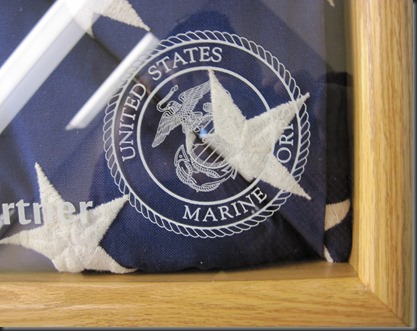 Jason Kleinschmit, Field Superintendent for Jans Corporation, has been recognized as a Patriotic Employer. The award is given to employers for supporting employee participation in America's National Guard and Reserve. Jason was nominated by Jans Corporation's Superintendent, Dave Hoines. Dave is a Captain with the 196th Movement Enhance Brigade in the South Dakota National Guard.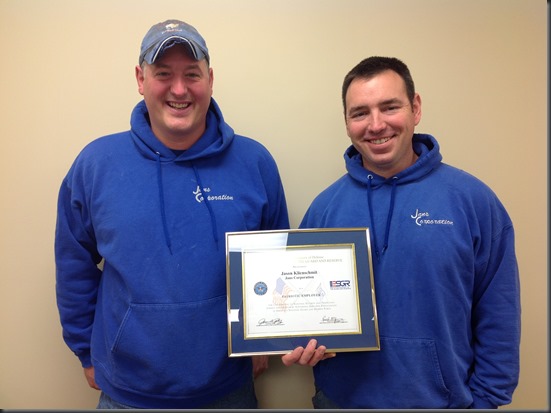 Picture from Left to Right: Dave Hoines, Jason Kleinschmit
Jans Corporation is currently the Construction Manager of the Horizon Health Care Clinic in De Smet and working with the city of De Smet on a new Community Center.