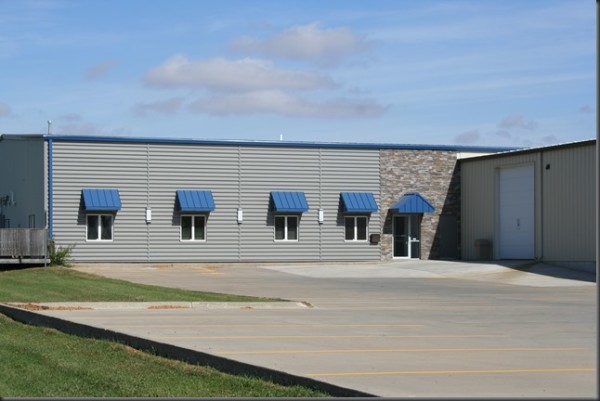 Jans Corporation began in 1973 under the name of Nioda Builders and specialized in design/build construction, utilizing pre-engineered building systems. Dale Jans joined Nioda in 1975 as a Construction Manager and left two years later to become a partner in a construction firm in Sioux City, Iowa. In 1982, Dale returned to Sioux Falls and purchased Nioda Builders. At that time the company diversified into other types of general contracting. In 1984, the company name changed to Jans Corporation.
Today, Jans Corporation continues to be one of the larger commercial construction companies in the state. Brian Jans is President of the company, Dale Jans serves as Vice President.
Jans Corporation maintains a yard, which houses the equipment, tools and other support functions to the job sites. The office staff handles design, estimating, project management, payroll, personnel and accounting functions.
Typically the trades Jans Corporation performs includes concrete work, steel erection, and rough and finish carpentry. All other trades are carefully selected from a group of subcontractors that meet our industry's highest standards of quality, safety and performance.
Jans Corporation has experienced steady growth since inception, increasing sales volume, personnel, equipment and ability to provide quality services for a large variety of construction projects.