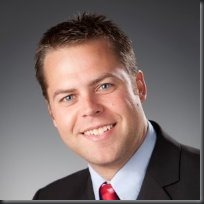 Brian Jans, President and Owner of Jans Corporation received his Bachelor of Science Degree in Civil Engineering from South Dakota State University in 2001.
Brian is active in supervision, estimating, design, marketing, development and management of many varied business projects.
Since its beginning in 1982, Jans Corporation has been involved in design-build, construction management, and general contracting with special emphasis in offices, medical clinics, educational and spiritual facilities, commercial buildings, and light industrial. Jans Corporation approaches all projects from a value engineering perspective.
Jans Corporation was awarded an AON Build America Award from the Associated General Contractors of America in 2010 for the Sioux Falls Seminary and in 2004 for the Sertoma Butterfly House. The criteria for receipt of the award includes: Meeting the challenge of a difficult job; excellence in project management; contractor's innovation in construction techniques or materials; contractor's state of the art advancement; contractor's sensitivity to environment and surroundings; excellence in client service; contractor's contribution to the community; and safety.
Professional Development
Board of Directors AGC of South Dakota (July 2009-Present)
Current President AGC of South Dakota Building Chapter
Past Treasurer of the Sioux Falls Chamber of Commerce (2011-2012)
Board of Directors Sioux Falls Chamber of Commerce (2009-2012)
Board of Directors Dakota Business Finance Group (2009-2012)
Trustee Board and member of First United Methodist Church in S.F.
Rotary member (Dec. 2004-Present)
Board of Trustees for the MS Society-North Central States Chapter (2006-2008)
Leadership Sioux Falls class 21
First Acting Chairman, Future Leaders of AGC of SD
United Way Campaign Volunteer
Big Brothers Big Sisters Mentor
YMCA Strong Kids Campaign Volunteer