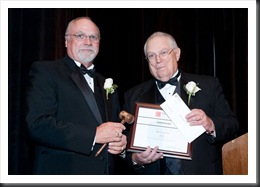 Dale Jans, President of Jans Corporation was inducted as the National President of the National Council of Examiners for Engineering and Surveying (NCEES) in Providence, Rhode Island on August 26, 2011.

NCEES is a national nonprofit organization dedicated to advancing professional licensure for engineers and surveyors. It develops, administers, and scores the examinations used for engineering and surveying licensure in the United States. It also facilitates professional mobility and promotes uniformity of the U.S. licensure processes through services for its member licensing boards and licensees. These services include the records program, study materials, credentials evaluations, exam administration, and more.
Click here to learn more about NCEES.