Thank you to the following employees for your hard work and dedication to Jans Corporation: Donald Buckley – 27 years, Timothy Garner – 2 years, John Halversen – 9 years, Dave Hoines – 15 years, Kelly Neuharth – 2 years, Nathan Tarnowski – 1 year, and Arlan VanVoorst – 4 years.
You may have noticed that a building has gone missing recently at the corner of 37th Street and Minnesota Avenue in Sioux Falls. We've been fielding a lot of questions about all of the commotion on that site and we're excited to announce that a new building is in progress for Lewis Drug. Lewis will be moving from their current location at 41st and Minnesota to a brand new 25,000 SF facility a couple blocks north. The new location will have both the retail space and pharmacy that Lewis Drug is known for. Construction for this project is set to be completed before the end of the year.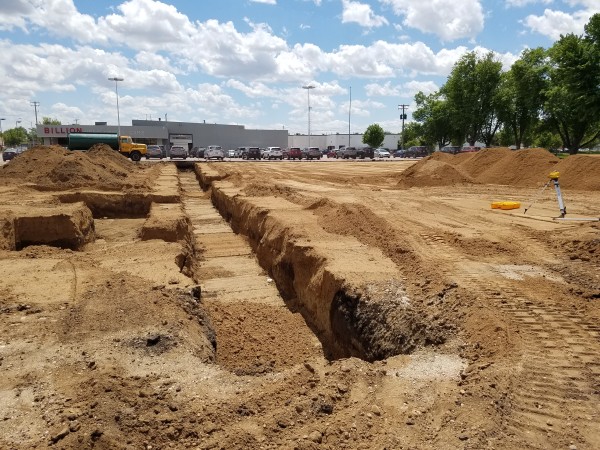 Thank you to the following employees for your hard work and dedication to Jans Corporation: Ron Ankeny – 1 year, Robert (Scott) Barr – 34 years, Edin Cardona – 1 year, Duane Rippentrop – 22 years, David Seurer – 15 years, Michael Stuckenbroker – 21 years, and Mark Wulf – 6 years.
Jans Corporation's Dale Jans graduated from White River High School in 1970, and as such it's extra special that we have been involved in the high school, event center and grade school projects. This year we have the opportunity to expand their campus with the addition of a brand-new shop/vocational facility and bus barn. I'd guess they're pretty excited about it as well; they profiled the new project in the alumni newsletter entitled "Tiger Tales."
Fun fact: Dale still holds the record in White River for the Medley Relay and the Mile Relay.

Brian Jans of Jans Corporation was nominated for and received the Patriot Award, created by the South Dakota Employer Support of the Guard and Reserve, a division of the Department of Defense.  Every year the ESGR publicly recognize individuals who provide outstanding support for employees that are also service members.  We at Jans Corporation are very proud of these employees and are honored to have them as a part of our team.